MOCKTAIL IDEAS
Brought to you by ANBL PRODUCT ADVISORS:
BLUEBERRY MAPLE MOJITO MOCKTAIL:
"This little mocktail is light enough to enjoy at a beautiful fall brunch but still has enough flavour to keep you warm by the campfire."
8-10 mint leaves
1 tbsp. fresh lime juice
1 tbsp. maple syrup
? cup blueberry juice
½ cup club soda
Garnish with blueberries
Muddle mint leaves in the bottom of a glass until the mint releases its flavour. Add lime juice, maple syrup, blueberry juice and club soda to the glass and stir until all the ingredients are well combined. Add ice and a handful of blueberries for garnish.
Heather
Kennebecasis Valley
PINEAPPLE COBBLER:
"This mocktail is great for summer … or when you start missing summer!"
1 oz strawberry juice
0.5 oz lime juice
3 oz pineapple juice
club soda
In a shaker combine lime and pineapple juice. Shake well and strain into a highball glass over ice. Top with club soda and float (with a spoon) strawberry juice on top. Garnish with a strawberry and serve!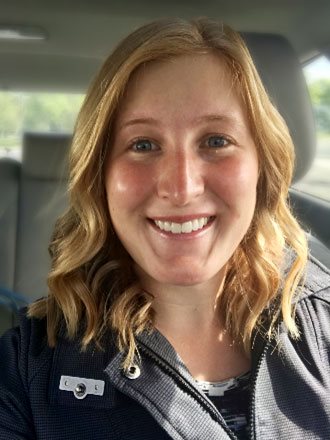 Mariah
Corbett Center, Fredericton
VIRGIN RADLER:
Pour into a chilled beer glass:
1 can Budweiser Zero
1 cup grapefruit juice (less or more, per your taste preference)
Garnish with a citrus slice
Natalie
Dieppe
PINEAPPLE GINGER BEER:
"Here's a mocktail that is simple and perfect for the autumn season!"
1 oz freshly squeezed lime juice
1 oz pineapple juice
1 oz ginger syrup*
Combine ingredients in a shaker with ice and shake vigorously. Strain into a chilled glass filled with fresh ice. Garnish with a lemon wedge.
*Ginger syrup: Boil 2 cups of water with finely grated ginger root and 2 cups of sugar. Bring to a boil until sugar has completely dissolved. Strain to remove ginger pieces and let cool completely.
Alex
East Point, Saint John
Mocktails to FALL in Love With
SPICY JALAPENO MARGARITA
Cocktail:
1/2 cup lime juice
1/2 green jalapeno pepper, seeded and sliced
1/2 cup silver tequila
3 tbsp. honey
2 tbsp. salt
2 lime wedges for garnish
MOCKTAIL:
Substitute tequila with 1/2 cup sparkling water.
In a pitcher, muddle jalapeno slices and lime juice. Add the tequila / sparkling water and stir in honey. Rim two glasses with sea salt, add crushed ice, pour in the margarita mix and garnish with a lime wedge.
SPARKLING SANGRIA
Cocktail:
750ml bottle sparkling rosé
1/2 cup orange juice
1/3 cup vodka
1/3 cup lime juice
1 tbsp. honey
3 tbsp. strawberry jello powder
1/2 cup fresh sliced strawberries
1/2 cup sparkling water
MOCKTAIL:
Substitute sparkling rose with 750ml lime sparkling water. Substitute vodka with 1/3 cup water.
In a large pitcher, combine the sparkling rosé / lime water, vodka / water, lime juice, orange juice, honey and strawberry powder. Mix together with a large spoon, making sure to scrape the honey from the bottom, then add the strawberries and sparkling water.
AUTUMN HARVEST PUNCH
Cocktail:
2 cups hard cider
1/2 cup orange juice
1 1/2 cups lemonade
2 cups sparkling water
3 tbsp. maple syrup
1 apple
MOCKTAIL:
Substitute hard cider with 2 cups apple cider
In a tall pitcher, mix the hard cider / apple cider with the orange juice and lemonade. Slice apples and add them to the pitcher and stir in maple syrup. Cover and refrigerate for 2 hours or until chilled. Add the sparkling water and mix.
SPARKLING CIDER
Cocktail:
5 oz. hard cider
2 cups sparkling lemon water
Apple slices
MOCKTAIL:
Substitute hard cider with 5 oz. apple cider
Pour cider over ice, and top with sparkling lemon water. Garnish with apple slices.