3 Tips for being a rockstar (and inclusive) host this holiday season
Hosting a successful holiday gathering is more than just making sure the tree is decorated and you've got the fancy napkins on display.
As the host, there are a few things you can easily incorporate into your holiday party plans that will help to ensure a safe celebration for all your guests - without sacrificing any of the festive flair.
Ready to learn how to be a rockstar host?
Tip 1 – Serve a variety of snacks along with a variety of non-alcohol beverages
Offering food (especially food that is high in protein and starch) will ensure that no one is drinking on an empty stomach.
It's also important to make sure that it's just as easy for folks to find the sparkling water and mocktails as it is to find the bar. Have lots of non-alcohol options on hand to provide variety.
Check out a few of our favourite snack suggestions - along with some alcohol and non-alcohol pairing suggestions below.
A cheese tray with crackers or breadsticks…delish!
Alcohol pairing option:
Full-flavoured beer. The stronger the cheese, the stronger the beer. If the platter is varied from mild to strong cheese, a honey brown ale would be a balanced option.
Non-alcohol pairing option:
The Merry Mule-Tide, or plain sparkling water.
Did someone say charcuterie? Truly something for everyone with this winner!
Alcohol Pairings:
Depending on what is on your charcuterie, you can usually count on it pairing well with red Italian wine, like a Chianti Classico or a Valpolicella.
Non-Alcohol Pairings:
Sparkling water (flavoured or unflavoured) will cut through the fatty meats and cheese. Or try The Merry Mixer.
No party is complete without nachos … spruced up with salsa and dips, of course!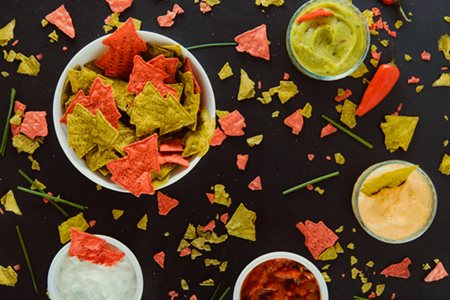 Alcohol pairing:
Nachos and Corona are a natural fit … or …
Non-alcohol pairing:
Corona Sunbrew, every bit as good, minus the alcohol!
Tip 2 – Plan for a safe way home
Know who your designated drivers are, call for taxi service, or invite your guests to stay overnight. As the host, you'll want to keep all your party-goers safe – all night long.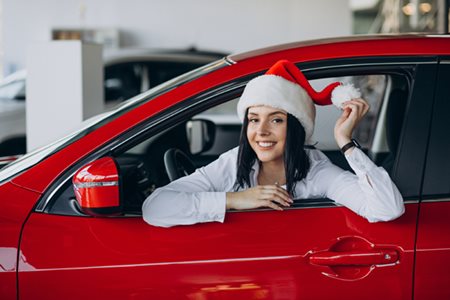 Designated drivers are the heroes of the holiday season.
Show your 'holiday hero' some appreciation - here are a few ideas of how to say 'thanks'!
Fill their gas tank
Offer to take them to dinner
Slip them a movie gift card
Make them a coffee for the drive, in a nice travel mug they get to keep
Get them an ANBL gift card and tell them next time, you'll drive
Tip 3 – No pressure + know your portions
Keep in mind, people are in different places with their choices around alcohol. Don't encourage guests to drink more than they are comfortable with.
It's equally important to understand proper drink portions – especially if you're the one standing behind the bar doubling as a mixologist for the evening.
Standard alcohol serving sizes are as follows:
341ml (12oz) bottle of 5% alcohol beer, cider, or cooler
43ml (1.5oz) shot of 40% hard liquor (vodka, rum, whisky, etc)
142ml (5oz) glass of 12% wine
Celebrating the holiday season is something that many of us look forward to all year long – and by incorporating these tips, you can be sure the season is both fun AND safe.
Cheers and happy celebrating!